Uncategorised
1 item found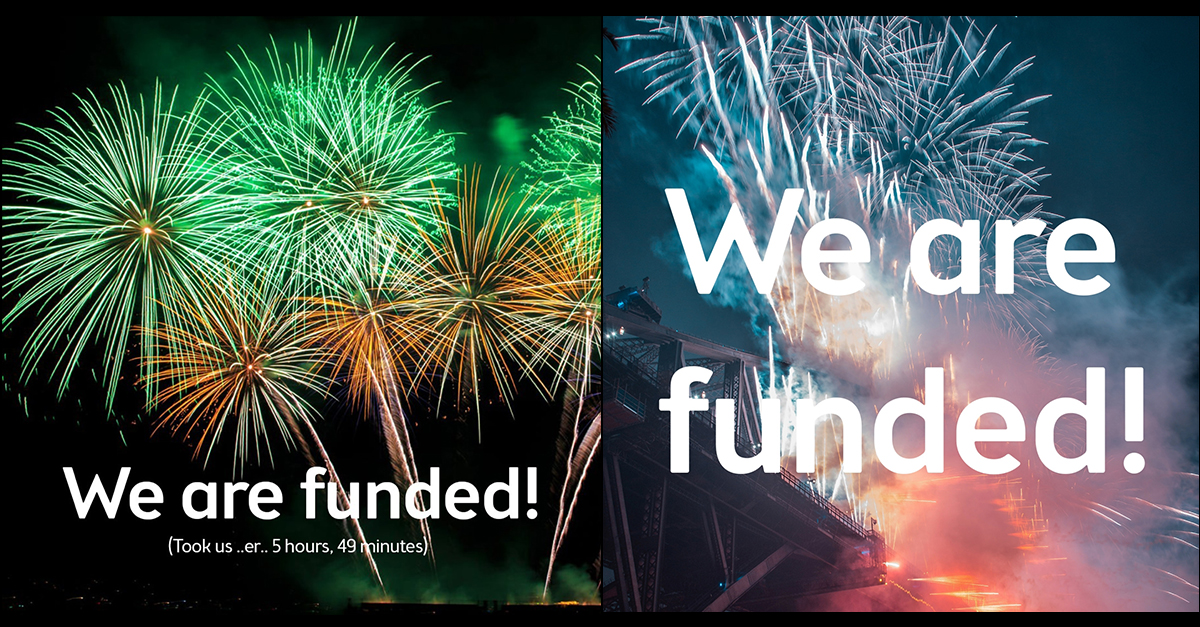 I ran two Kickstarter campaigns, one in 2017 reaching 99.500 EUR for three products and one reaching 40.000 EUR for one product in 2020. As people continue to reach out and ask for advice I decided to put my learnings into this short text. So here are my ten learnings:

1.You are capable of more than you think
If you decide to turn your idea into a Kickstarter campaign you will quickly realize that you are capable of much more than just designing the product. You will find that a clear vision or purpose (in my case it was simply "I want to make this vanished brand available to people again.") will allow you to go further than you ever dreamed of. You will quickly learn new skills. In my case, it was product design, financial management, performance marketing, and PR. And it will go easier to jump right in because you are driven. That said, also make sure to build the right team around you. Kickstarting is a team effort.
2. It is harder than you think
There is this saying "Do what you are passionate about." but I feel this to be a bit misleading. Before you embark on your journey, ask yourself "Am I prepared to truly suffer for this?". Because you will. Customers will insult you, suppliers will try to rip you off, Facebook support will make you wonder if your life has turned into a novel by Kafka, things will get delayed and money will be needed in the weirdest moments. If you are then in the game just to "become rich quick" or "fake it til you make it" the whole experience will be no fun for you and you will not reach your goals. If you go on YouTube or listen to people at a conference, it always sounds so easy to establish a business. It is not. Not in the beginning.
3. Your friends will not be your backers
So you have 2500 friends on Facebook and 4000 Followers that love your private profile. Good for you, you seem to be a popular person. But stay away from any calculations like "I need 250 orders to fund this project, that's 10% of my friends, no problem." Sorry to break the news but your friends will not back your project. During the first Kamarg campaign, 2% of my friends eventually bought a backpack and only one person went out to promote it among their friends (thank you again, Astrid). For your campaign to succeed you need to build a community of fans that are interested in your product, not in you as a person.
4. Build a community first, then launch the product towards it
I often get the question "When should I launch the campaign?". The answer is easy, you should look into launching your campaign when you have 2-3 times the amount of backers needed to be funded. Either on a mailing list or as an audience on social media. You build this community of backers by having them sign up for a newsletter on a landing page or your website. Newsletter subscribers are best because you can reach them best with hype and launch emails. For the first Kamarg Kickstarter, we collected 2800 subscribers that were interested in the backpack before we launched our campaign which resulted in 995 orders.
5. Stay away from Google. And know that Facebook and Instagram have become less efficient

For our 2017 and 2020 Kickstarter campaigns, we spent a total of 7 EUR on Google Advertising. The available ad forms on Google are simply not that suitable for short-lived launch campaigns (except maybe if you sell a software product that could be shown in in-app advertising) so stay away from it. The Facebook/Meta ecosystem offers far better results in my humble opinion but please be aware that ROI has been declining on both Facebook and Instagram in recent years. So do not look at campaigns from 2016 or 2017 because they were simply better targeted (maybe as they were pre-Cambridge Analytica) and more efficient due to a smaller amount of advertisers.
6. Have your credit card limit extended and keep your links free of tracking things
The first two days of a Kickstarter campaign are the most important ones. Every minute counts as a strong performance can fire the algorithms of the site and help you reach your goal fast. For this reason, make sure that you have your credit card limit extended with your bank before you start spending larger amounts on digital advertising and avoid any third-party tracking software like PixelMe that may create link bounces for people seeing your ads. We lost 70% of our traffic on the launch day for the Kamarg 59 campaign because the person responsible for the ads installed a third-party tracking pixel via PixelMe that broke the link to the Kickstarter page. Until I found out, we had spent 80% of our launch budget and were delayed by weeks to reach our funded status. It turned a campaign with strong potential into one with average results.
7. Have a great launch day offer
To avoid hanging in that limbo of "Will we be funded soon?" make sure to reach your funding goal fast i.e. in the first two days after launch. It makes life so much simpler if you know that your campaign investments will be covered by first orders. To achieve a funded status quickly, offer a launch day special where you offer your product at a deeper discount, but only for one day, and then make sure all your newsletters and digital advertising communication make the time pressure clear to anybody.
8. Use Backerkit if you have a larger amount of backers
I have no affiliation with the service but I recommend using a order management service like Backerkit to handle the logistics of fulfillment, especially if you have a larger amount of backers. Usually, there is a time between successful funding and fulfillment and people's life simply change, one moves to a new address or changes her/his name. It may cost you a bit but will save you a lot of time later in the process
9. Clarify local VAT laws with an expert before launching
Probably the most important advice. Make sure you triple-check the VAT requirements of the country from where you ship the products. Ask two accountants as your accountant maybe no know the latest rulings. For our first Kickstarter campaign in 2017, we had our company in Sweden but fulfilled the orders in Germany and Austria which caused us to pay VAT twice, wait 18 months to get our money back from tax authorities. We also had to first cancel than re-issue 1245 invoices. It took me months and nearly killed Kamarg in terms of cash flow. Do not make the same mistake we did.
10. Ask successful Kickstarter creators for advice
The majority of Kickstarter creators will help you with your first campaign. Just reach out and ask. Maybe not if you want to use their audience for a referral campaign (we always decline these requests). But for advice and bouncing off ideas. We have succeeded but we want others to fulfill their dream, too
As the saying goes "All advice is personal advice" so feel free to take it or leave it. Hope this was helpful. Sorry for leaving out things important with the video. That should be a separate post. Good luck with your campaign.